Question
What is the Virtual Agent (Chatbot) and how can I use it?
Answer
The Virtual Agent (or Chatbot) is a tool for our digital customer service strategy, to better help our customers both now, during the COVID19 crisis with an unprecedented move to online learning, and in the future, as we navigate through uncertain times. It is designed to better meet the needs of the Notre Dame community at home and abroad no matter what day or time. Because the chatbot is a computer, it never sleeps! All active members of the ND community can access it by visiting servicenow.nd.edu and clicking on the chat icon in the lower right corner of the screen.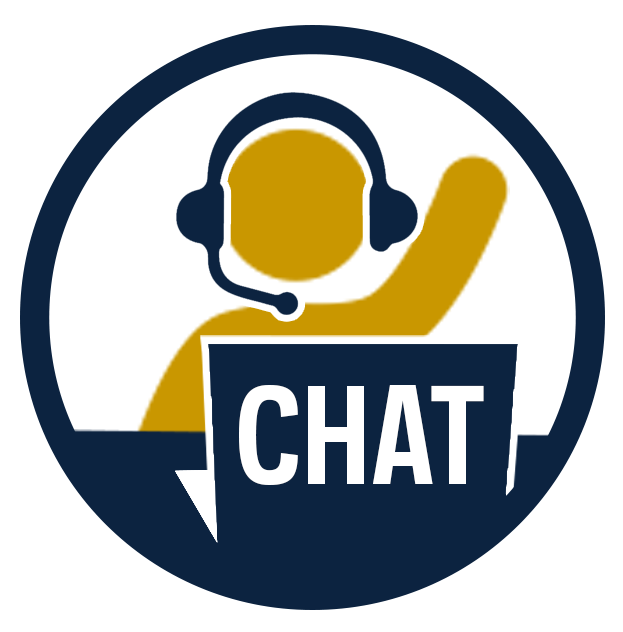 Once the chat window opens, type in a brief phrase describing your questions or problem, such as "How do I connect to wifi" and then press return.  The chatbot may respond with additional questions to clarify what you need, and to help you find the information you need to resolve your problem or question.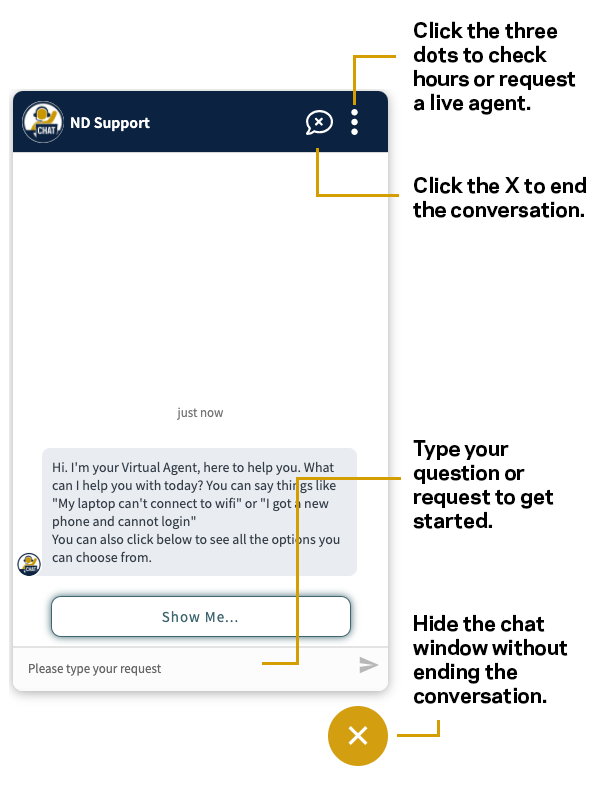 We've configured the chatbot to respond to some of our most frequently asked questions or topics and the system calls these "conversations".
Available conversations
Connecting to the VPN
Connecting to Eduroam
Connecting to the Wired Network
Scheduling Walkup appointments
Okta basics and password reset help
Basic Sakai
Adobe
Virtual Labs
Basic Zoom

If you ask a question that is not covered in a conversation the virtual agent will search the knowledge base via the chat window.  You can also check the status of open incidents or requests you've previously submitted.

If the chatbot is not able to resolve the issue, it will connect you to a live agent in the OIT Help Desk during business hours, or if no staff are available at that time, it may create an incident for you so that someone can contact you at a later time.
For additional contact options, you can click on the 3 dots in the upper right of the chat screen, and select from any of the available options.