Table of Contents
Before You Begin
Zoom passcodes are enabled for all new Zoom meetings as of June 13, 2020. This feature was activated as part of Zoom's efforts to increase security for meetings. The two most popular methods of scheduling a Zoom meeting are using the Google Calendar integration, and through the Zoom web portal, zoom.nd.edu.

Scheduling Zoom Meeting through Google Calendar
If you have the Zoom Scheduler installed on your computer, any new Zoom meeting will include a passcode.
Go to calendar.google.com

Click

Create.




Fill in the details for the Zoom meeting.


Click Make it a Zoom Meeting.




The Zoom Meeting will be created. It has a link that includes the Zoom passcode.
Participants on a computer or mobile device will not need to manually enter a passcode if they click on the link.



For participants joining via phone, the meeting ID and passcode is listed in the invite.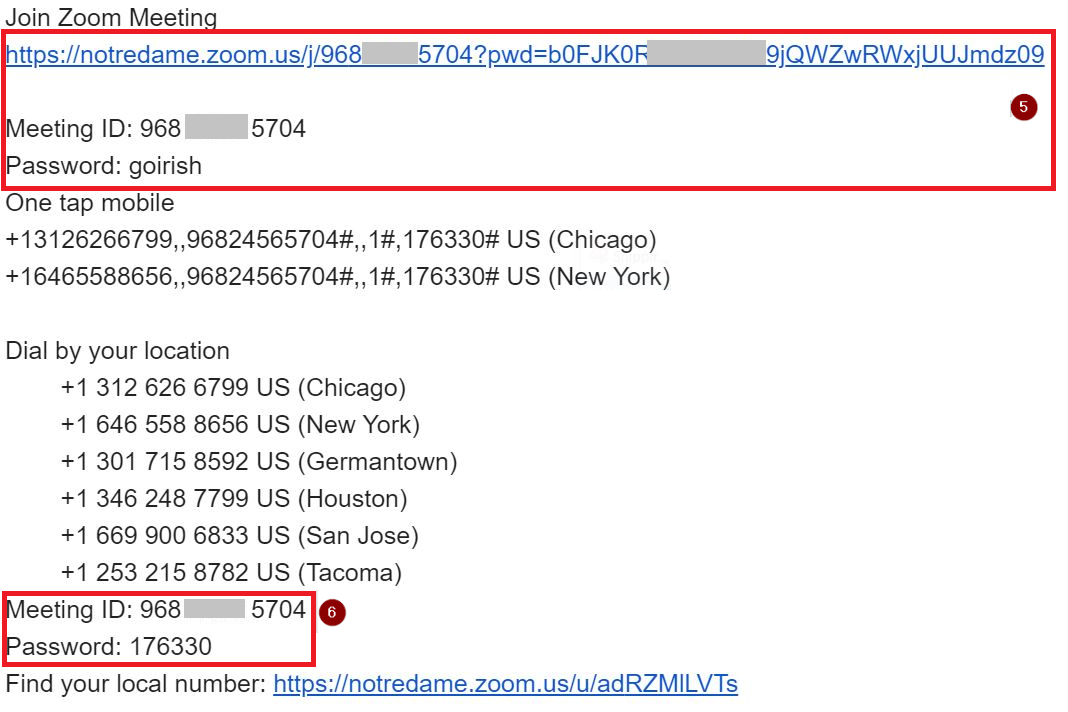 Note: Please be aware that if the passcode set by the meeting creator uses any form of alpha characters (ex. A,B,C) the phone call-in passcode will be changed to a unique numerical passcode for you to enter. 
Scheduling a Zoom Meeting through zoom.nd.edu
Login in zoom.nd.edu.



In the Zoom Meeting settings. passcodes will now be enabled by default with a random six digit number. The number can be changed if desired.






Click Save.



Click

Copy Invitation.






The link below Join Zoom Meeting will bring participants directly into the meeting. The passcode is included as part of the Zoom meeting link. The passcode will not need to be manually input by the participants if they click on this link.


The meeting ID and meeting

passcode

will be listed in the invitation as well. The

passcode

is helpful if participants will join by phone.