Question
How do I activate my netID?
 

Answer
When a new NetID (username) is created for an individual, they will receive an email to their non-ND email address with instructions on how to begin. Check your non-ND account that you provided in your admission or hiring materials for an email with the subject line "Activate your Notre Dame account."  This email is sent by noreply@okta.com, and the link in this email remains active for 90 days until you click the activation link.  Below is an example of this email: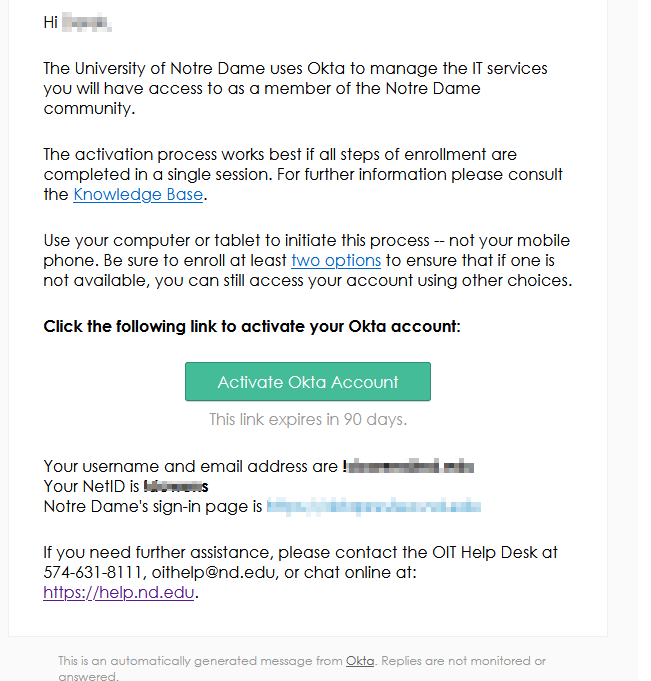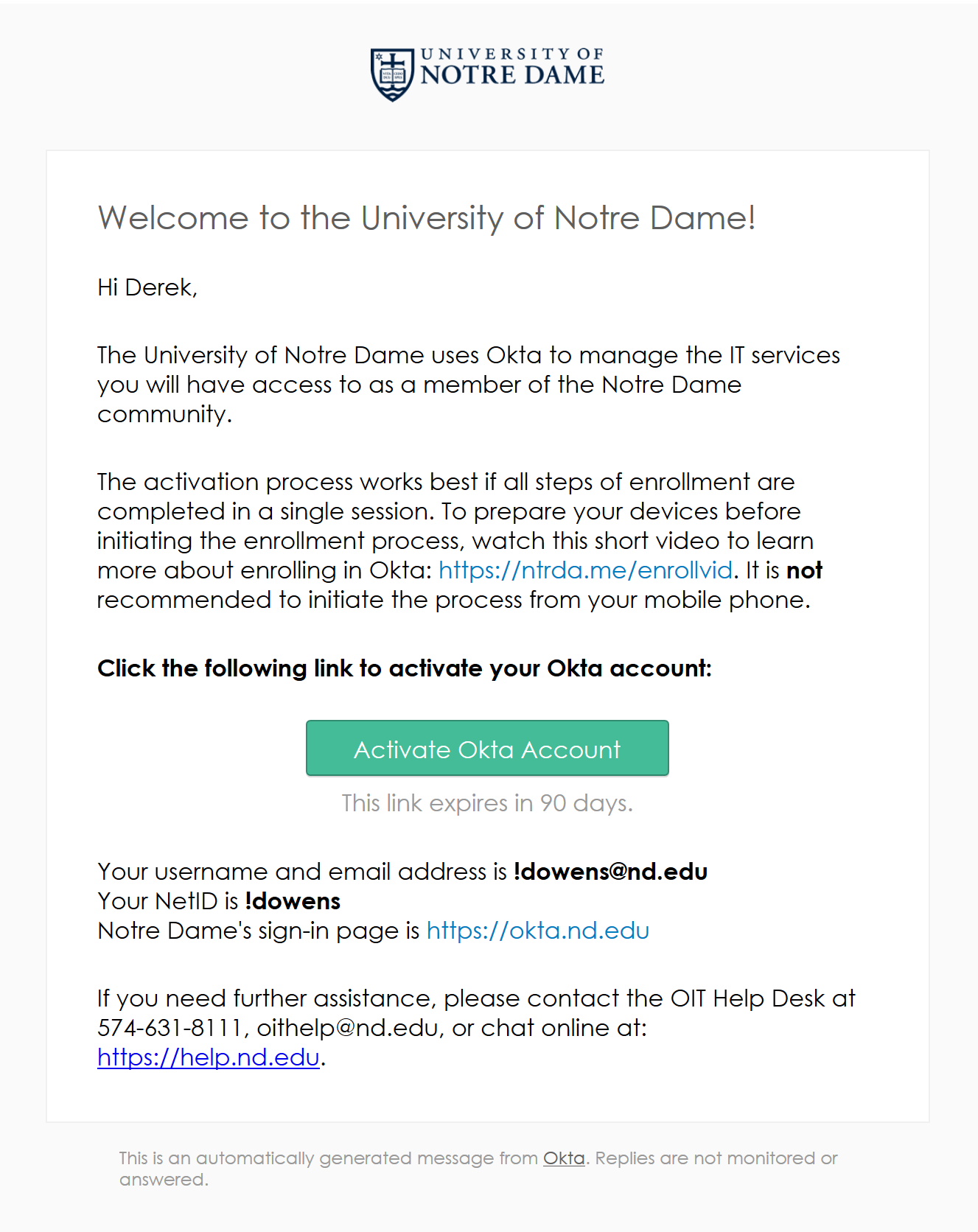 For newly created accounts, there may be a delay of up to 24 hours before you have access to all IT services you are authorized for.  If you have a new NetID and are unable to access a service (Google, Sakai, etc.) please wait 24 hours and try again.
If you have deleted, lost, or failed to receive the activation email, or if the 90 day period has expired, contact the OIT Help Desk by phone (574-631-8111) or chat so a new email can be generated for you.
After you click the Activate Okta Account, you'll begin the process of setting a password, and enroll your device(s) for two-step authentication.  Follow the instructions you'll see on the screen.
Note: If you are unable to complete the enrollment process after you have set your preliminary password, you will need to visit okta.nd.edu, login and complete the process before you will be able to access other ND IT Services.